Last modified: September 6, 2019
Mathcounts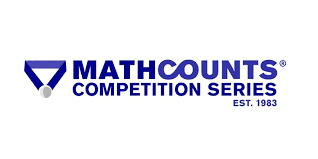 Q: What is Mathcounts?
A: We are a club that trains for the MathCounts Competition Series by learning to use basic math skills to solve even the most complex problems.  This builds problem solving skills and positive attitudes about math in a fun learning environment! Our goal is to help students be less intimidated by math and grow the skills they already have.
Q: Who can join? 
A: MathCounts is for anyone in 5th or 6th grade!  Whether your student loves or struggles with math, this program will help build your child's confidence.
MathCounts Competition Registration Fee: $30 (This fee is only for 6th graders who wish to compete).
Meetings every Monday from 3:30 to 4:30 in the Faculty Lounge
First Class:  Monday, September 9
Snacks provided
Who:  5th-6th Grades
When:  Monday
Time:  3:300-4:30
Where:  Faculty lounge
Class Starts:  September 9
Our MathCounts coaches, Eleanor and Mercy Smith, are students at Timpview High and former Rock Canyon students!