2019 20 School Year
August 15th, 2019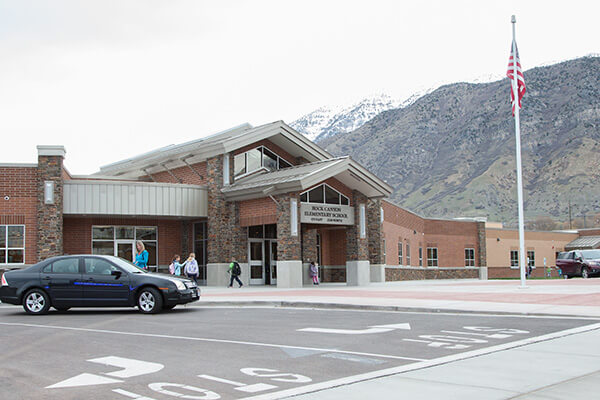 Dear Rock Canyon Parents,
Welcome to the 2019-2020 school year!  I'm thrilled to begin a new year of learning, discovery, growth and friendship.
This year's theme is 'Rock Solid'. Our students are building a foundation for their futures while they attend Rock Canyon. Our goal is that each student's foundation is Rock Solid in academics, character, and personal development.
Listed below are some events to be aware of during the first few weeks of school. I've also attached a basic calendar of holidays, etc., as well as the student supply list and PTA welcome letter.
Back to School Night
Please visit us on August 13th from 4:30 to 6:30 to meet your teachers, join PTA, and sign up for our first SEP conferences. Parents of Kindergarten students will schedule a time to take the Inventory test.
Kindergarten
Testing for Kindergarten will be conducted from August 15th through the 21st.  Parents will need to sign up for a testing time during Back to school night.  The test will take from 25-45 minutes.  Provo District requires an informal test/inventory of each child's readiness for school.
Kindergarten classes begin on Thursday, August 22nd.
SEPs
SEP (Student-Educator-Parent) Conferences for 1st – 6th grades will be held on August 15th – 19th.  Since SEPs are held at the school, all 1st  – 6th grade students will be dismissed from school at 1:30.  The normal bell schedule will begin on August 20th.
Bell Schedule                Monday – Thursday                   Friday
1st – 6th grades                 8:40 – 3:20                                  8:40 – 1:30
Kindergarten AM              8:40 – 11:40                                 8:40 – 10:45
Kindergarten PM              12:20 – 3:20                                11:25 – 1:30
Teacher Changes
Kindergarten
Hailey Leavitt – AM
Judy Niccoli – PM
2nd Grade
Letecia Franco
3rd Grade
Kallee Duncan (moved from 5th grade)
5th Grade
Michelle Zelaya
Sincerely,
Seth Hansen, Principal