2018 2019 School Year
August 29th, 2018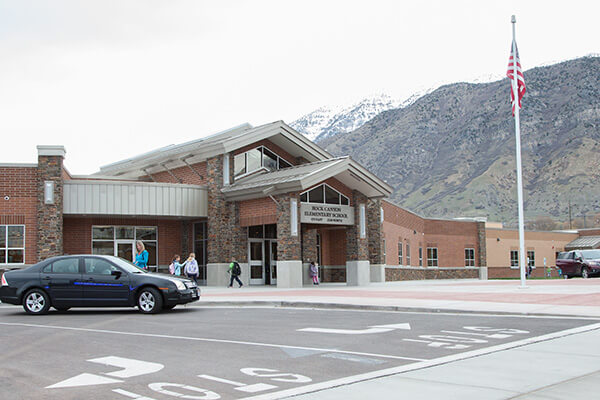 Dear Rock Canyon Parents,
I'm delighted to welcome you to the 2018-2019 school year! Along with some of you, this is my first year as a Roadrunner. Let's enjoy the journey together!
This year's theme is 'Rock Solid'. Our students are building a foundation for their futures while they attend Rock Canyon. Our goal is that each student's foundation is Rock Solid in academics, character, and personal development.
Listed below are some events to be aware of during the first few weeks of school. I've also attached a basic calendar of holidays, etc., as well as the student supply list and PTA welcome letter.
Back to school night
Please visit us on August 14th from 4:30 to 6:00 to meet your teachers, join PTA, and sign up for our first SEP conferences. Parents of Kindergarten students will schedule a time to take the Inventory test.
Kindergarten
Testing for Kindergarten will be conducted from August 15th through the 21st. Parents will need to sign up for a testing time during Back to school night. The test will take from 25-45 minutes. Provo District requires an informal test/inventory of each child's readiness for school.
Kindergarten classes begin on Wednesday, August 22nd.
SEPs
SEP (Student-Educator-Parent) Conferences for 1st – 6th grades will be held on August 15th – 17th. Since SEPs are held at the school, all 1st – 6th grade students will be dismissed from school at 1:30. The normal bell schedule will begin on August 20th.
Bell Schedule
1st – 6th grades

Monday – Thursday – 8:40 – 3:20
Friday – 8:40 – 1:30

Kindergarten AM

Monday – Thursday – 8:40 – 11:40
Friday – 8:40 – 10:45

Kindergarten AM

Monday – Thursday – 12:20 – 3:20
Friday – 11:25 – 1:30
After-School Program
It has become necessary to make changes to our After-School program due to changes in funding. The After-School program will be discontinued until further notice.
Homework Club will continue to meet Monday-Thursday from 3:20 to 4:00 in the After-School room beginning on August 27th (Monday).
Teacher Changes
1st Grade

Andie Payne
Tami Anderson

5th Grade
6th Grade

Miranda Christensen
Lynette Risk
Sincerely, Seth Hansen, Principal