Last modified: May 19, 2023
Mrs. Bigelow's Kindergarten
A Little About Me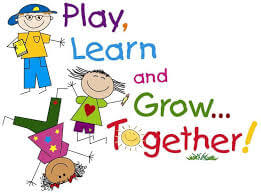 I graduated with my BS from BYU many years ago. I also got my M.ed from BYU in 2001. I have been teaching since 1988 and have taught in Alpine and Provo district in preschool, kindergarten and first grade. I also taught in the BYU kindergarten for a short time. I love teaching at Rock Canyon because I actually attended Rock Canyon as a child.
Please feel free to contact me any time in the morning at the school:
Phone: 801-374-4935
Email: annb@provo.edu
or you can text me at: 801-368-7348
Classroom Links
Kindergarten Rules
Be Positive
Be Respectful
Be Responsible
Kindergarten Hours
Regular Hours: 8:40-11:40 a.m.
Early Out Hours: 8:40-10:45 a.m.
Notices and Information
Wednesday: Library day, Bring back your books!
Monday & Thursday: P.E. (wear sturdy shoes)
Friday: Homework folders due.
Volunteers Needed
We are always in need of parent volunteers for our Teams, M-Th 9:15-10:00 and Labs M-Th 11:15-11:40. Please check with Mrs. Bigelow to see what days are available or to sign up as a sub. We need two parents each day to work with the children.